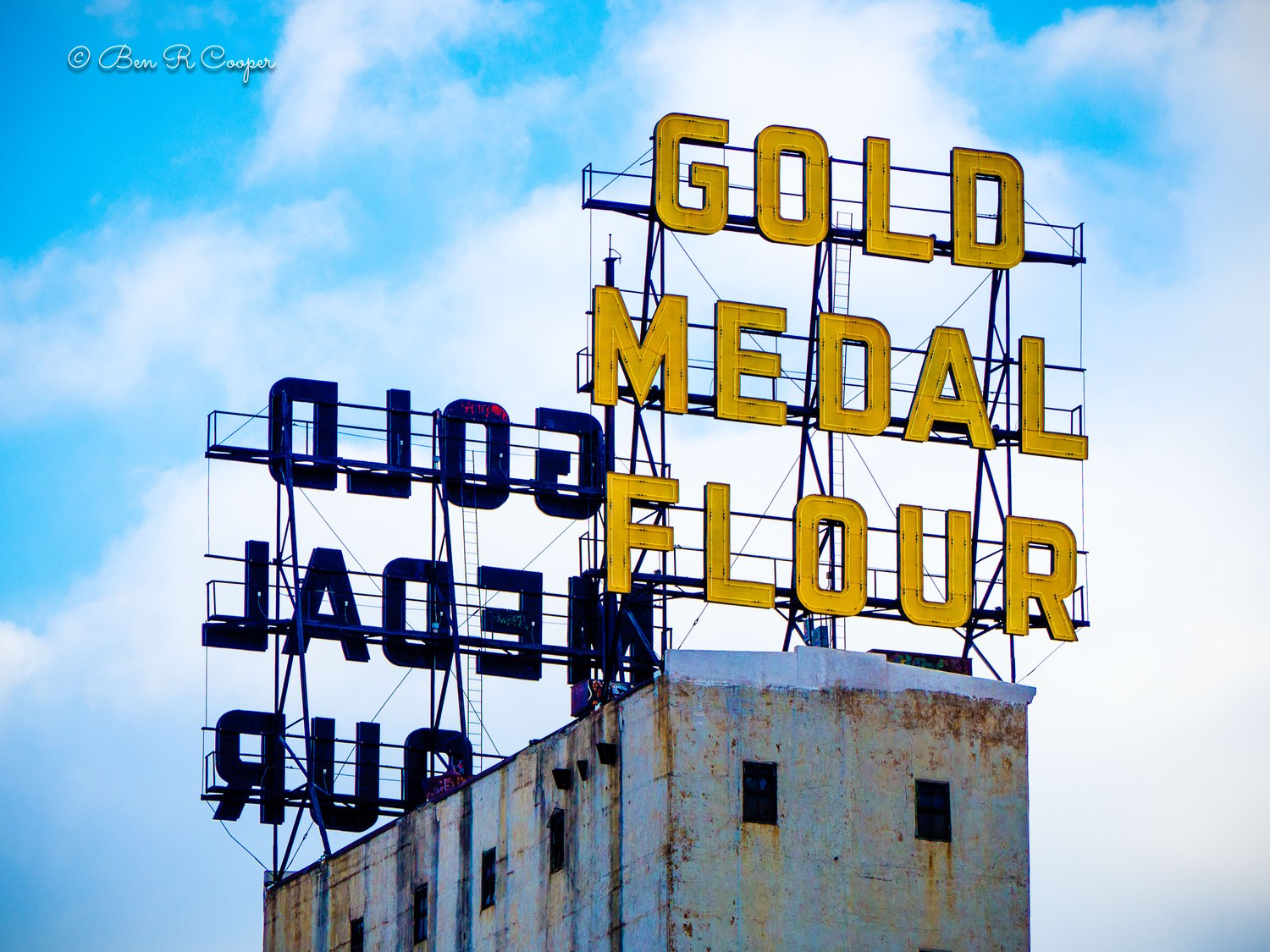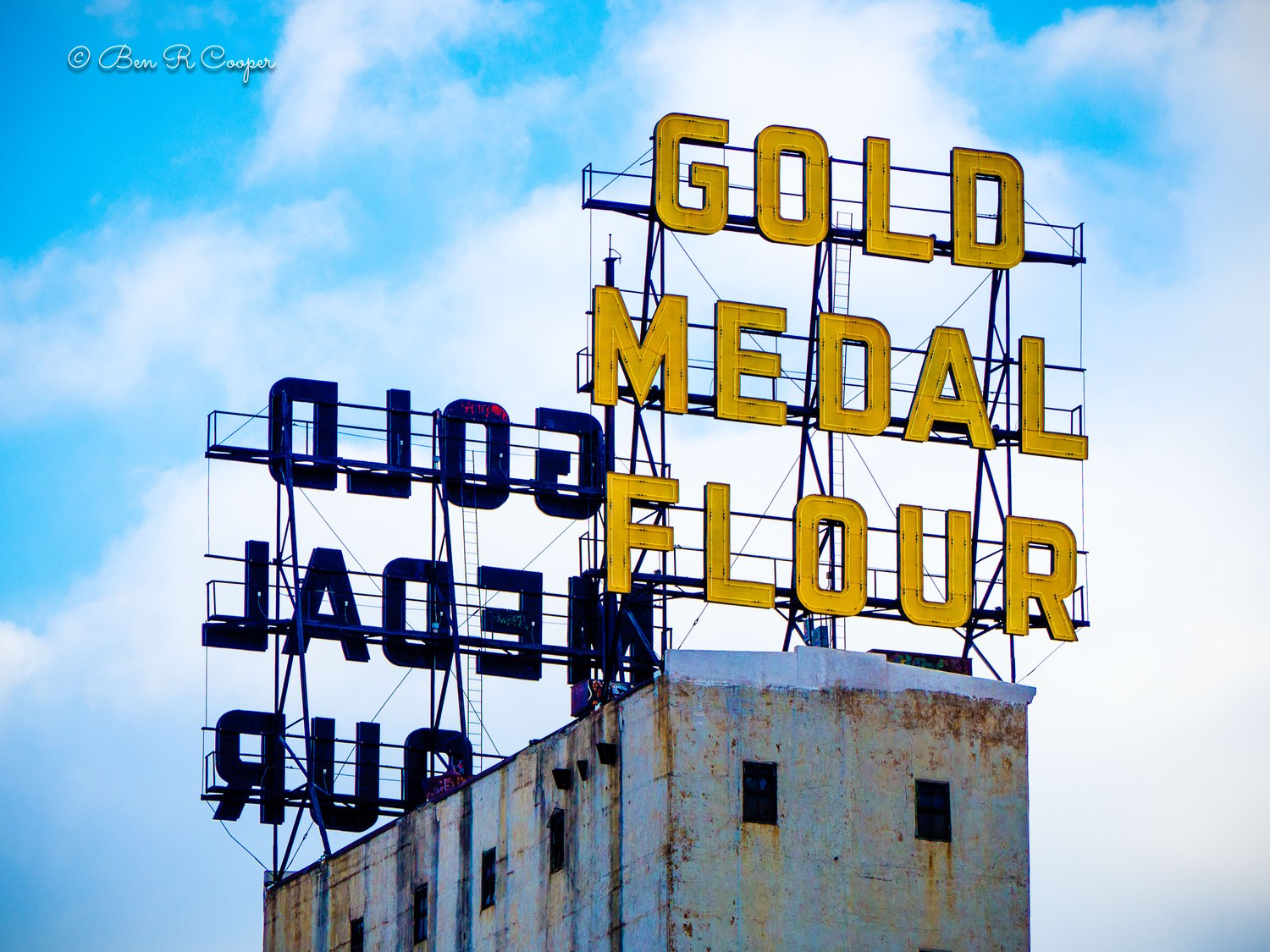 Gold Medal Flour
$25.00 - $160.00
One of the most iconic riverfront sights in Minneapolis, the twin Gold Medal Flour signs were built in 1910. The signs are approximately 42 feet wide and 45 feet tall, and reach 250 feet above street level at its highest point. They are approximately ten feet high and just over six feet wide.The frames are structural steel and the letters are galvanized iron. The sign was originally lit with 1,500 tungsten globes placed in the recessed portions of the letters, but the bulbs were replaced by neon during a 1945 restoration.
Custom or alternate sizes may be available upon request.
Standard "paper" prints are professionally printed and come with bright white acid-free matting. 5x7 prints are matted for an 8x10 frame, 8x10 prints are matted for an 11x14 frame, and 11x14 prints are matted for 16x20 frame. (All are common, easy to find frame sizes).
Gallery-wrapped canvas prints look great framed or unframed and lend to a more "painting like" appearance to the photo. These prints are produced right here in Minnesota and are of extremely high quality. They include a hanging wire and felt pads on the back and are ready to hang.
Metal prints are printed on a sturdy sheet of aluminum and are extremely high-quality pieces. They are ready to hang with attached brackets and appear to "float" 3/4" off the wall. They look absolutely beautiful. The vivid colors really pop on the metal background and provide a great "wow" factor. Metal prints may require an additional 3-5 days depending on availability and stock. If you've been to one of my shows, you've seen how vibrant these metal prints really are.
Watermark will not be present in printed image.
For Reference: Top Image is cropped as 8x10 (or 16x20), Second Image is 5x7, and Bottom image is 12x18